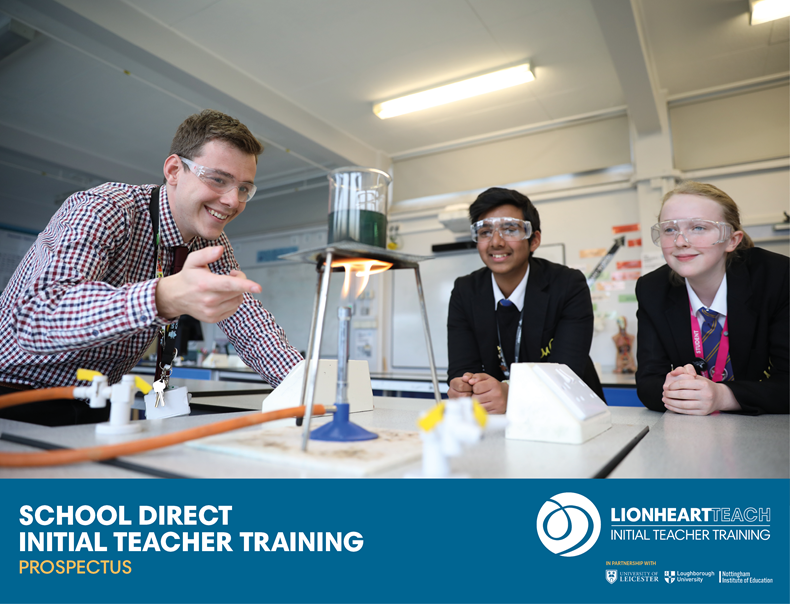 Programme Details
PROGRAMME LEARNING OUTCOMES
Participants who complete successfully all the requisite components of this programme will demonstrate:
Outstanding professional attributes, knowledge and understanding and professional skills in teaching commensurate with a person who has exceeded the normative Teachers' Standards for the award of QTS
Secure and detailed subject knowledge of the curriculum, other national guidance documents and engage in critical debate about current educational issues, research and practice
Professional reflexivity in their approach to learning
Personal capacity to acquire, review and extend as needed, their subject knowledge and professional knowledge and skills to secure learning for all pupils
High expectations, respect and commitment for the learners in their care working with school policy and practices providing a critical analysis of frameworks for the classroom management and justify strategies for provision in the appropriate phase of education
Effective use of Computing as a teaching and learning tool
Well developed ability to critically analyse, reflect and evaluate theory/policy linked to practice to implement improvements and engage effectively in professional debate and use the outcomes to develop as an autonomous professional
Ability to motivate, inspire and challenge learners
Evaluate critically the principles of monitoring and assessment and apply them effectively within the learning and teaching context to support individual learning
Initiative to take personal responsibility for their own professional development by synthesising practice and theory to enhance own practice
The course focuses, during the early stages, on the acquisition of a repertoire of basic classroom management competencies to develop the confidence of trainees to work with pupils inside and outside the classroom. There is progressive introduction both to theoretical ideas that underpin professional practice and to the various dimensions of the professional debate. Trainees receive extended and focused support and tuition in their specialised subject.

THEORY BASED STUDY
These sessions provide the knowledge base for trainees and address ethical issues. Theory based studies include the following: lectures, discussions, activities, seminars, discussions with professionals, assignments and tasks to ensure the link between theory, subject knowledge and/or pedagogy and school based study. Assignments require trainees to undertake subject related reading. Some of these sessions take place in schools to enable trainees to work with the pupils.

SCHOOL PLACEMENT BASED STUDY
This method of teaching and learning enables trainees to test their knowledge and skills within the school setting. These skills are developed throughout the course by the following: observations of good practice, school training, teaching, observations and feedback from school based and professional tutors, school based tasks and discussions with professional colleagues.

PERSONAL STUDY
Trainees are actively encouraged to undertake personal study. Skills addressed include self-evaluations, working within a group and autonomy. Trainees write a Reflective Journal to develop those skills of critical reflection an attribute towards the making of an outstanding teacher. Trainees develop their own knowledge through reading and research for assignments.
By the effective combination of learning, practice and reflection, it is our aim that, by the end of the course, trainees become proficient and reflective classroom practitioners. They will have the confidence to start their teaching careers with a firm foundation for future development.

SCHOOL PLACEMENTS
You will undertake two teaching placements in secondary and three placements in Primary. All will be within our partnership schools with the opportunity to work in diverse city and rural locations, with learners from a wide range of ethnic backgrounds. We try to place students in contrasting schools to ensure you have a rich and varied experience in your initial training year.
In each placement school you are guaranteed the following:
Supportive team in each school consisting of a School ITT coordinator and Subject mentor
A Lionheart Teach Laptop for your training year
Weekly Professional Learning Programme
Access to high quality teaching and learning resources such as our Trust VLE
Please find below details of placement structures for each of our partner universities.
University of Leicester – secondary (MON - FRI)

Phase A

Phase B

8 Weeks

15 Weeks
University of Leicester – Primary (MON - FRI)

1

2

3

6 Weeks

6 Weeks

8 Weeks
Loughborough University – secondary (MON - FRI)

Phase 1

Phase 2

10 weeks

10 weeks
Nottingham trent university – secondary (TUES - FRI)

1. Main School

2. Second School

3. Main School

11 – 12 Weeks

6 Weeks

14 -15 Weeks